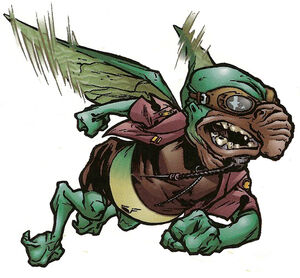 Zlato was a
Toydarian
and professional thief. He and his alien friend worked
Cloud City
stealing from rich denizens. During one thieving escapade, his alien friend was nabbed by
Lando Calrissian
. The alien had been trying to steal an expensive pendant from the
girlfriend
of the current
Baron Administrator
,
Dominic Raynor
.
Just as the alien was about to be taken into custody, he threw the pendant to Zlato, who began to fly away. Unfortunately, just after bragging of his legendary speed, Lando caught Zlato in his cape. Zlato and his alien friend were taken into custody by the Bespin Wing Guard.
Community content is available under
CC-BY-SA
unless otherwise noted.